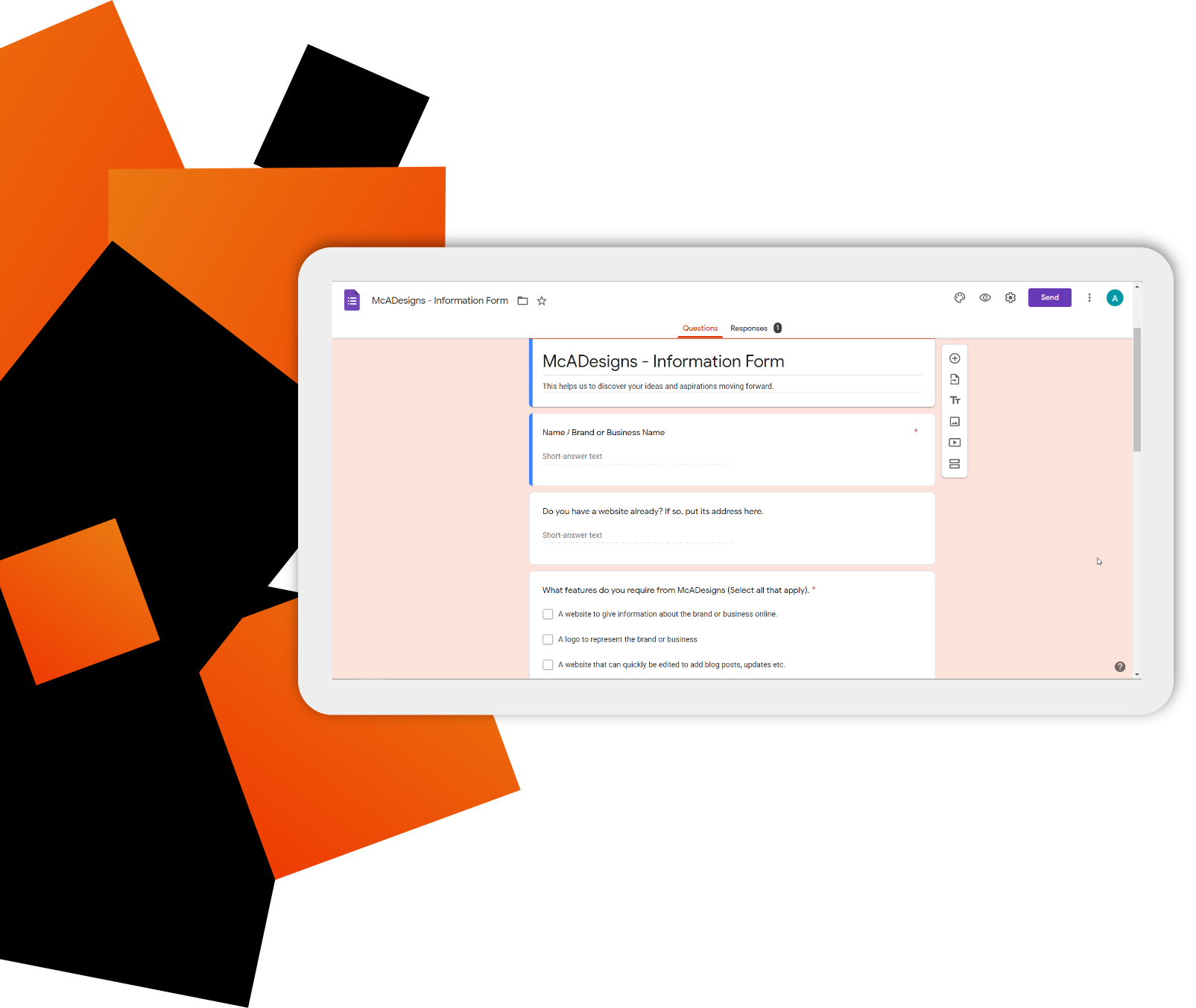 1. Research
It is important to learn as much as we can about a client before we start work on their website.
First, we ask new clients to fill in a quick survey. This is followed by our own research on your brand, target market and a range of other factors.

This allows to tailor your site to help you get more interaction and build a presence online.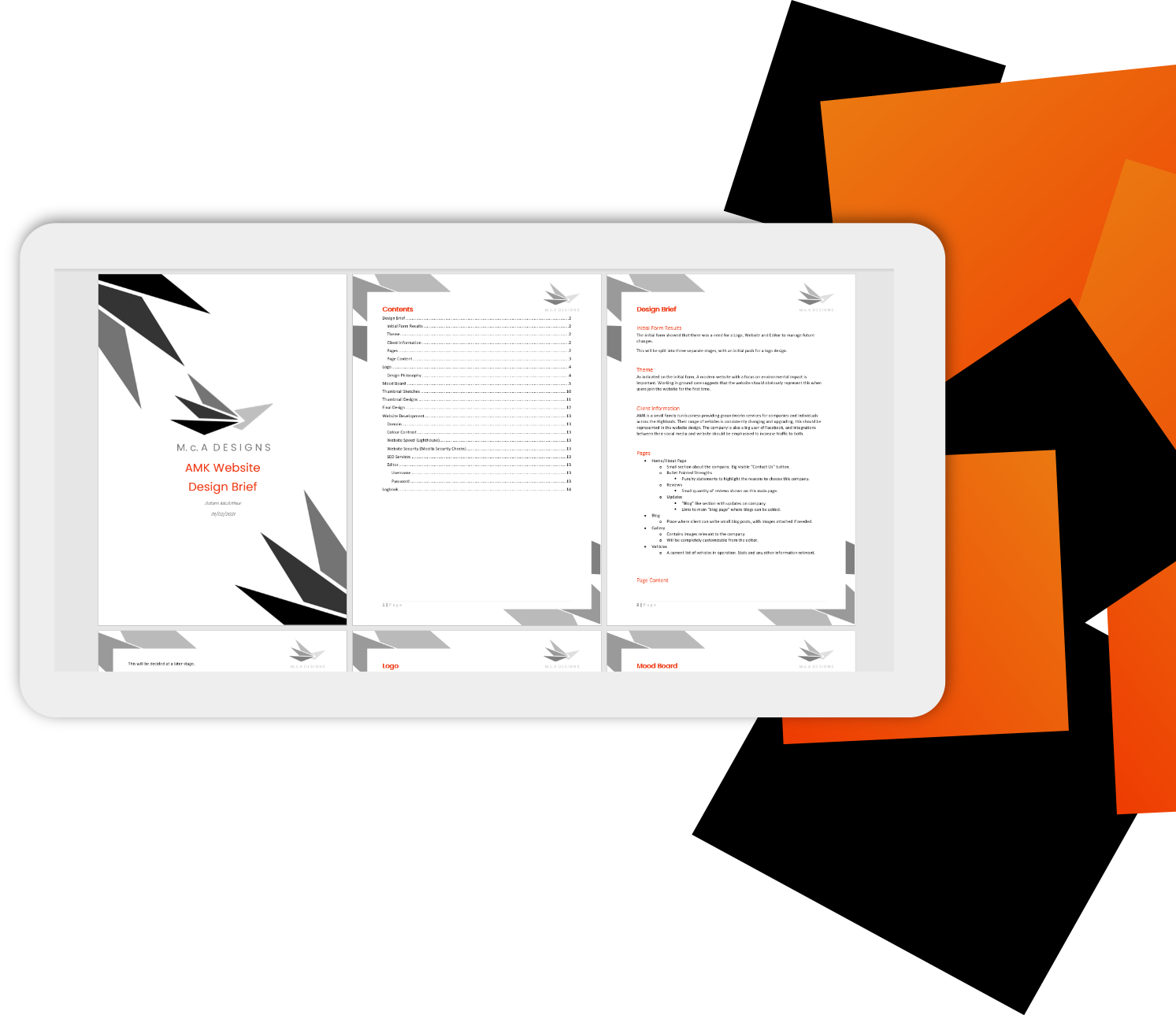 2. Report
All our clients get a complete report that is updated throughout development of your website. It includes details like company research and website testing.

It is important to us that this document is consistently shared with our clients so that they can monitor our progress and suggest changes quickly and efficiently.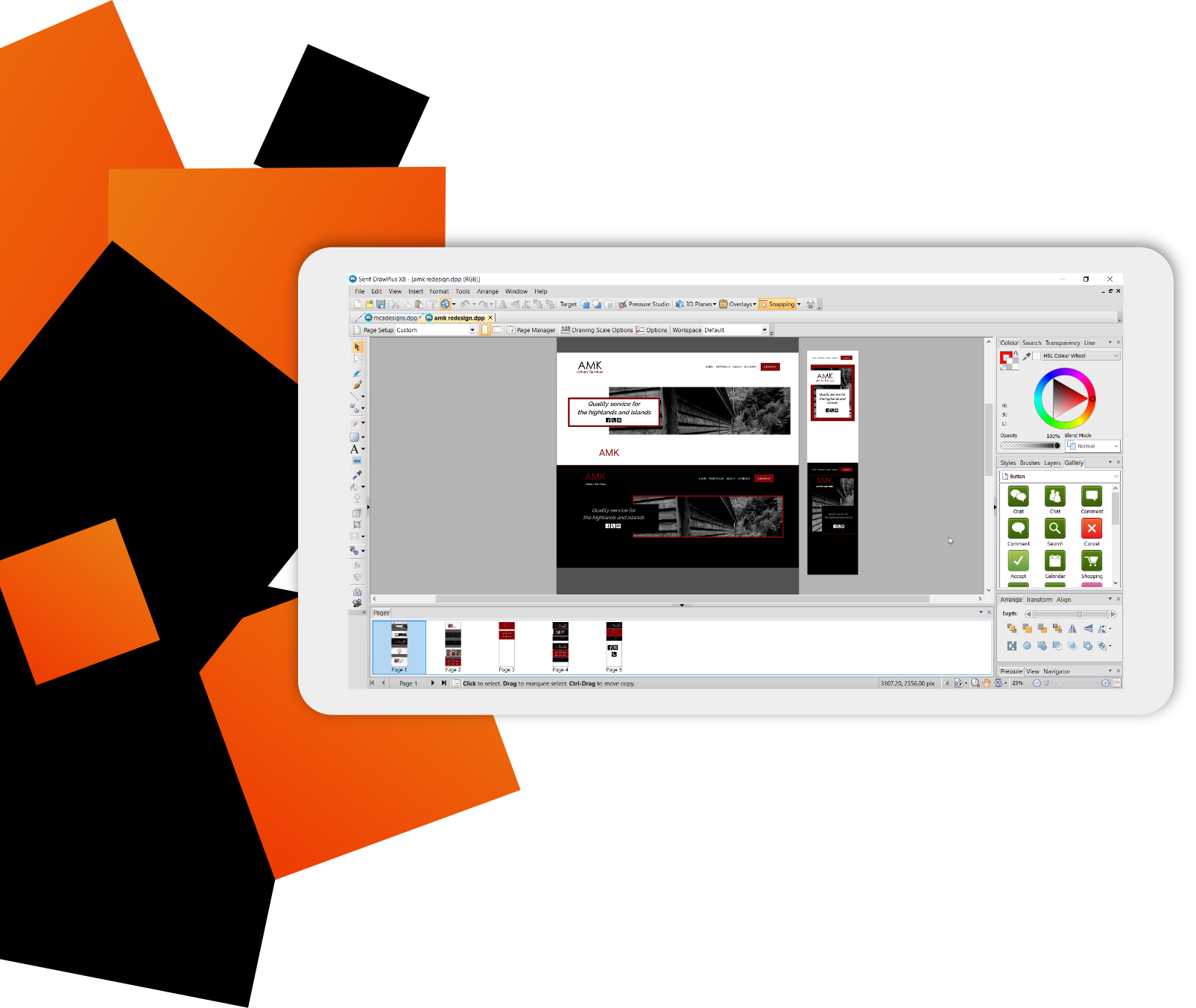 3. Renders
We create initial sketches and drawings with design ideas. These are then made digitally, and shared with clients in their report. Clients can then choose what renders to take forward.

This allows us to get a feel for the clients preferences in the final design. We ensure to create renders of elements with both mobile and desktop views to make sure clients can make suggestions on both.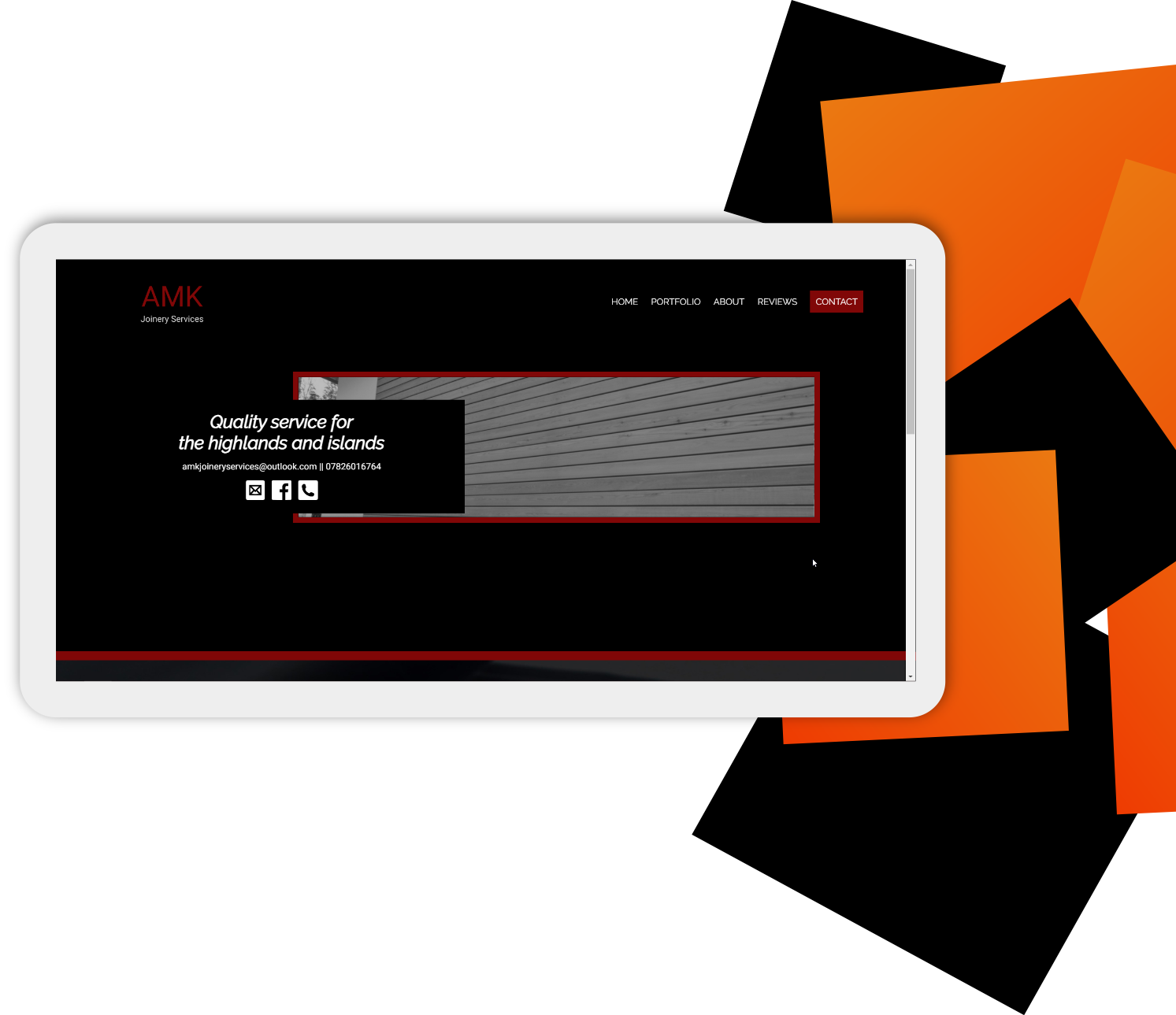 4. Final Design
We work on producing a design-only file that you can view to see exactly how your site will look on mobile and desktop.

During this stage clients can make multiple suggestions on how to change the design. Examples for all different pages within the design are also generated at this stage.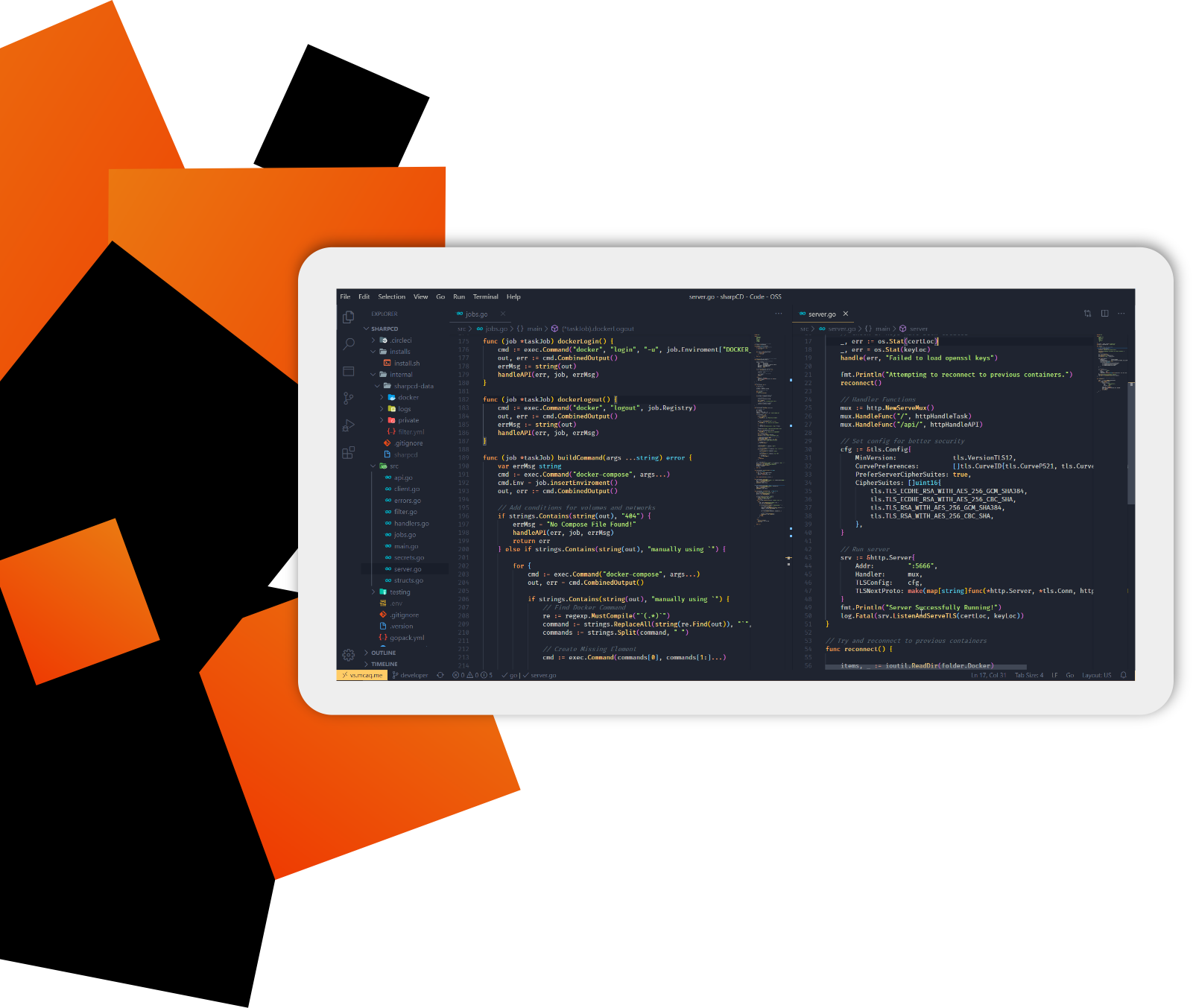 5. Coding
When clients are happy with their final design, work starts on developing the website code with PHP, HTML and CSS.

McADesigns is unique in the fact that we let clients watch our progress live with a "Website Previewer", allowing clients to view the website during development from their phone or computer anywhere in the world, 24/7.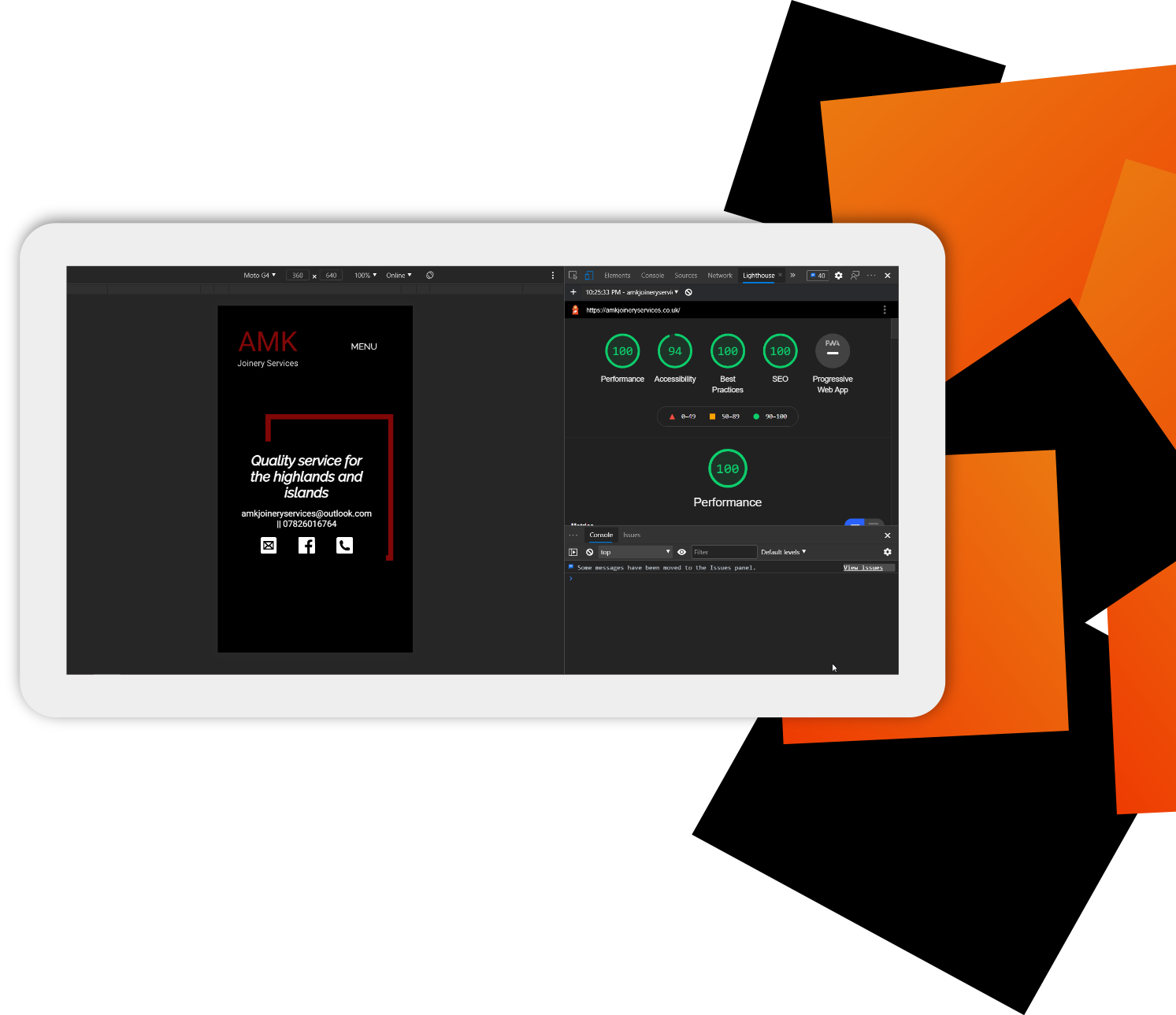 6. Testing
We go through a rigorous testing program for website performance, security, accessibility and layout.

We test our designs on Tablets, Mobiles and many others devices using Google Development Tools. This ensures that your website will look great, regardless of the device its viewed on.