AMK Joinery Services
AMK Joinery Services is a company based in the Highlands, focusing on a range of projects such as Bathrooms, Kitchens, Extensions and much more!

The focuses for their website design were being able to display their full portfolio of work, and quickly be able to add and edit projects in the future. This service was provided using our custom-made website editor - giving this client complete control over the content of their site.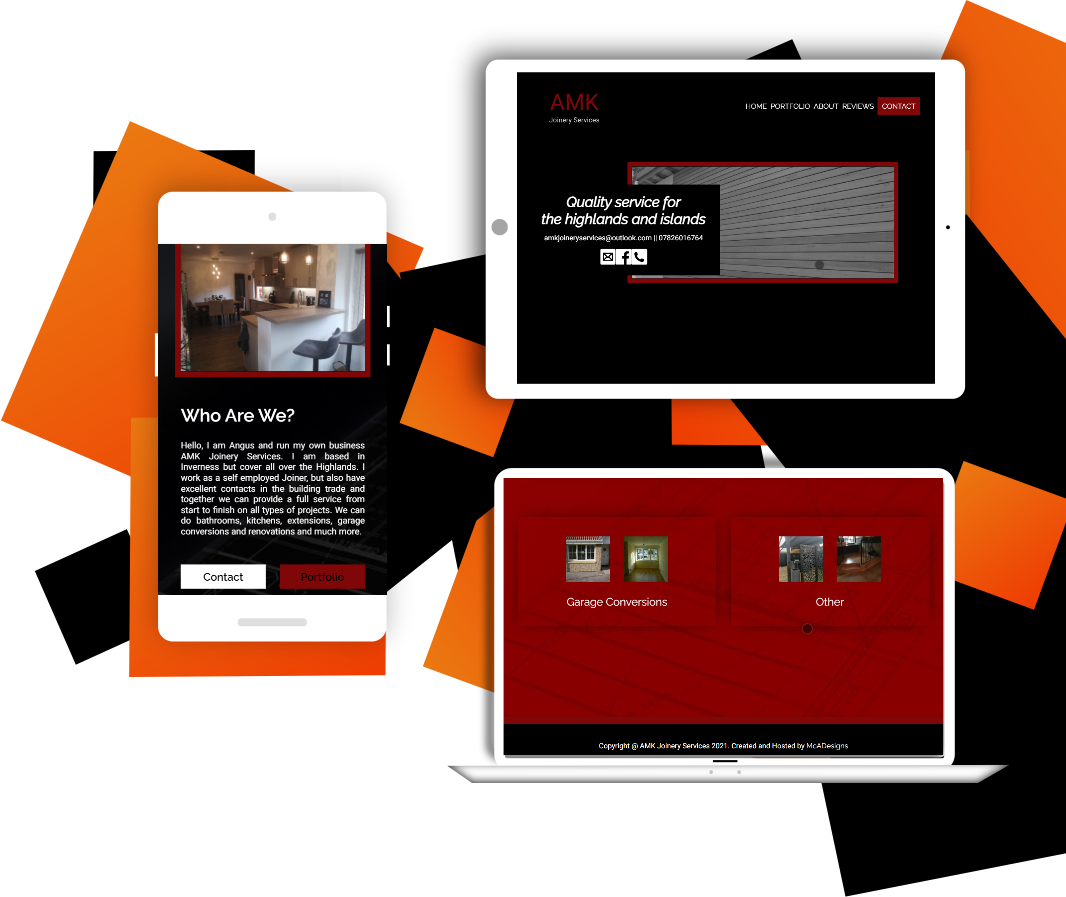 Sharpset
SharpSet is a toolset for completing your student workflow quickly. They create tools for note taking, file uploading, web app hosting and web app deployment.

The website has a modern, "artsy" feel using hexagons and gradients to get a futuristic look.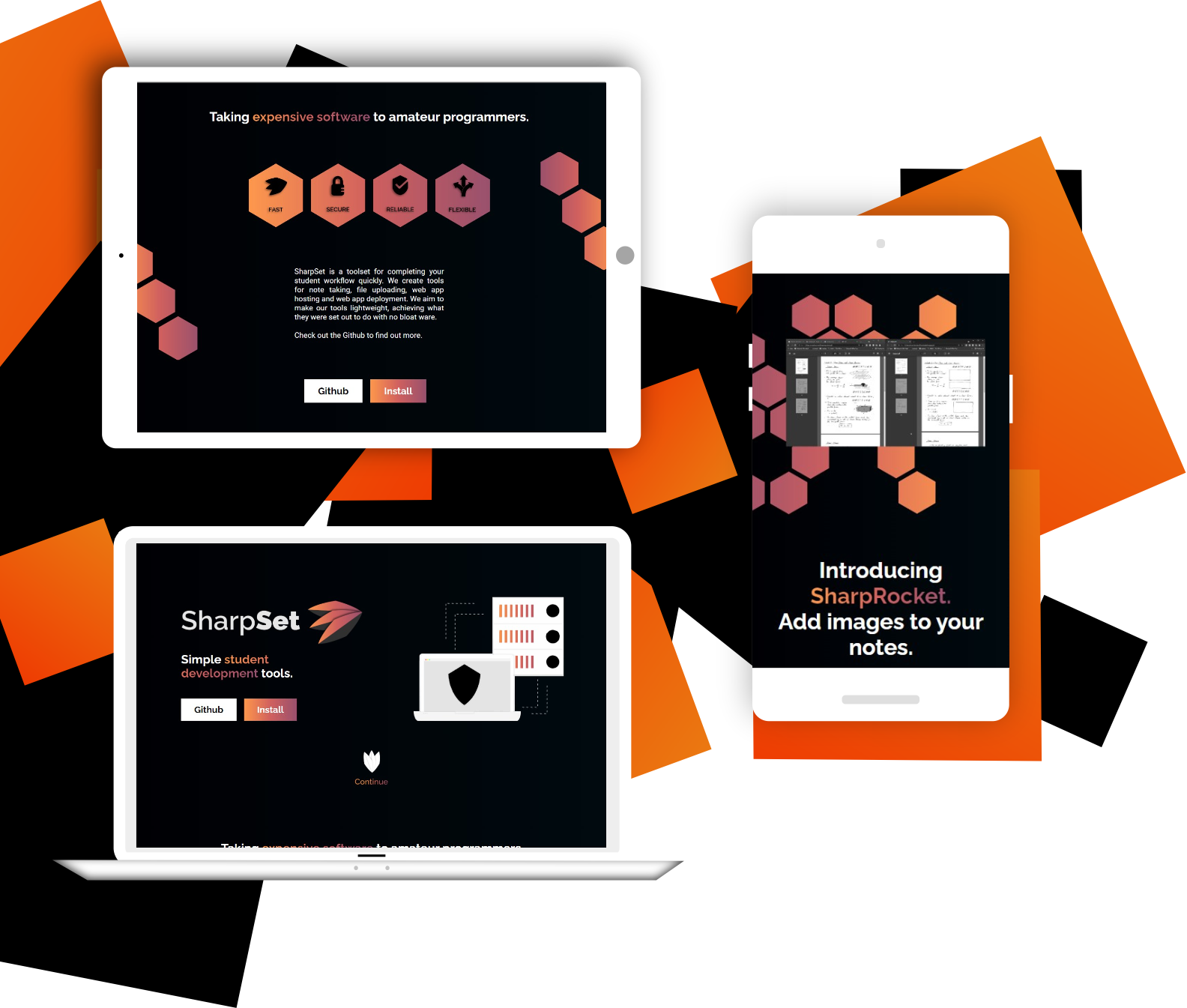 Strathloop
Strathloop is the University of Strathclyde's Hyperloop team. Our aim is to drive the development of sustainable transportation with our own Hyperloop design.

Their website has a fluid, dynamic look with a sponsors carousel and in-built video player.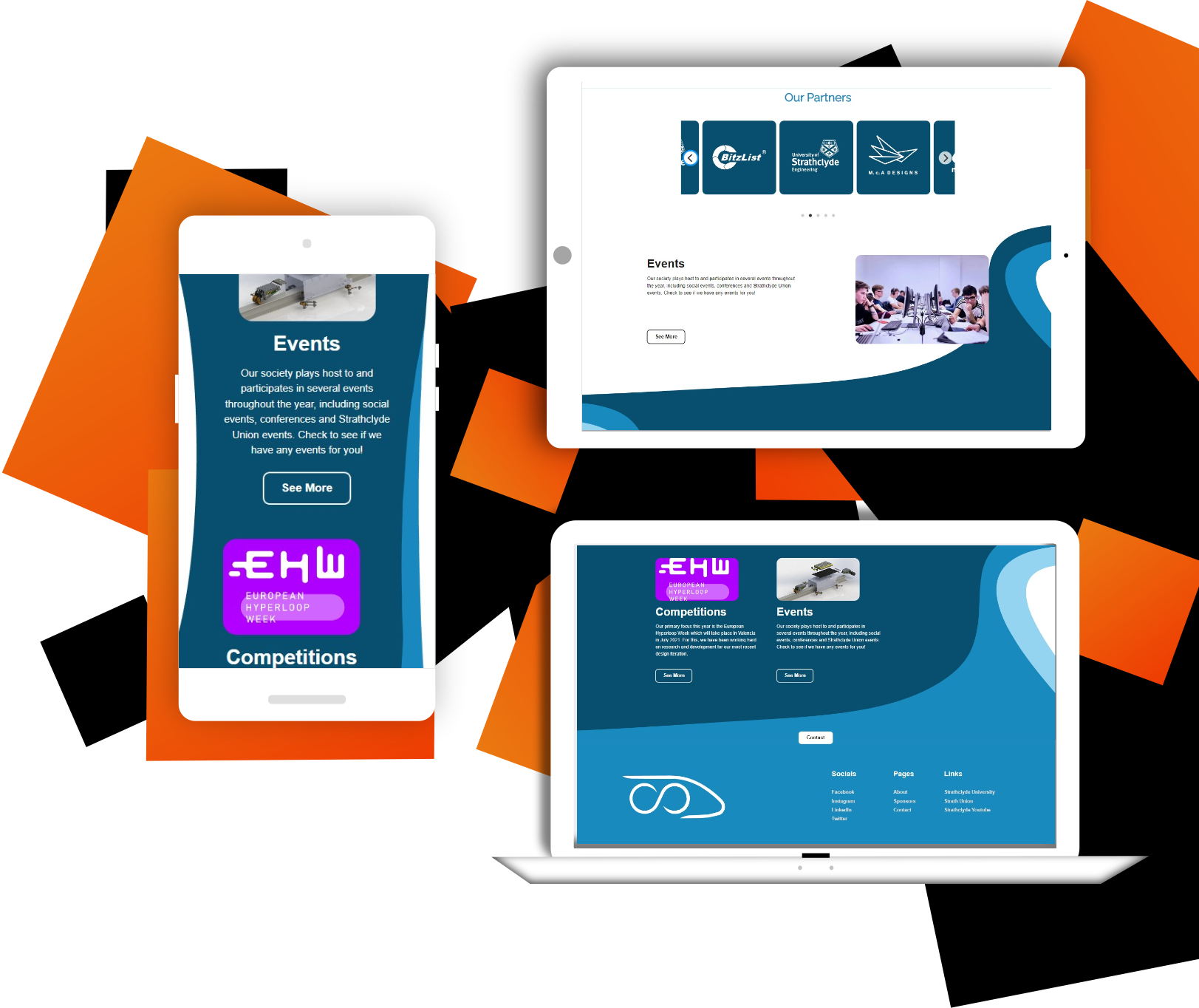 Carrabost Cottages
Located in the incredible Isle of Skye, they offer 2 individually styled cottages tailored to help you relax as you explore the island.

Designed to have a formal feel, while trying to explore the naturistic look of the island.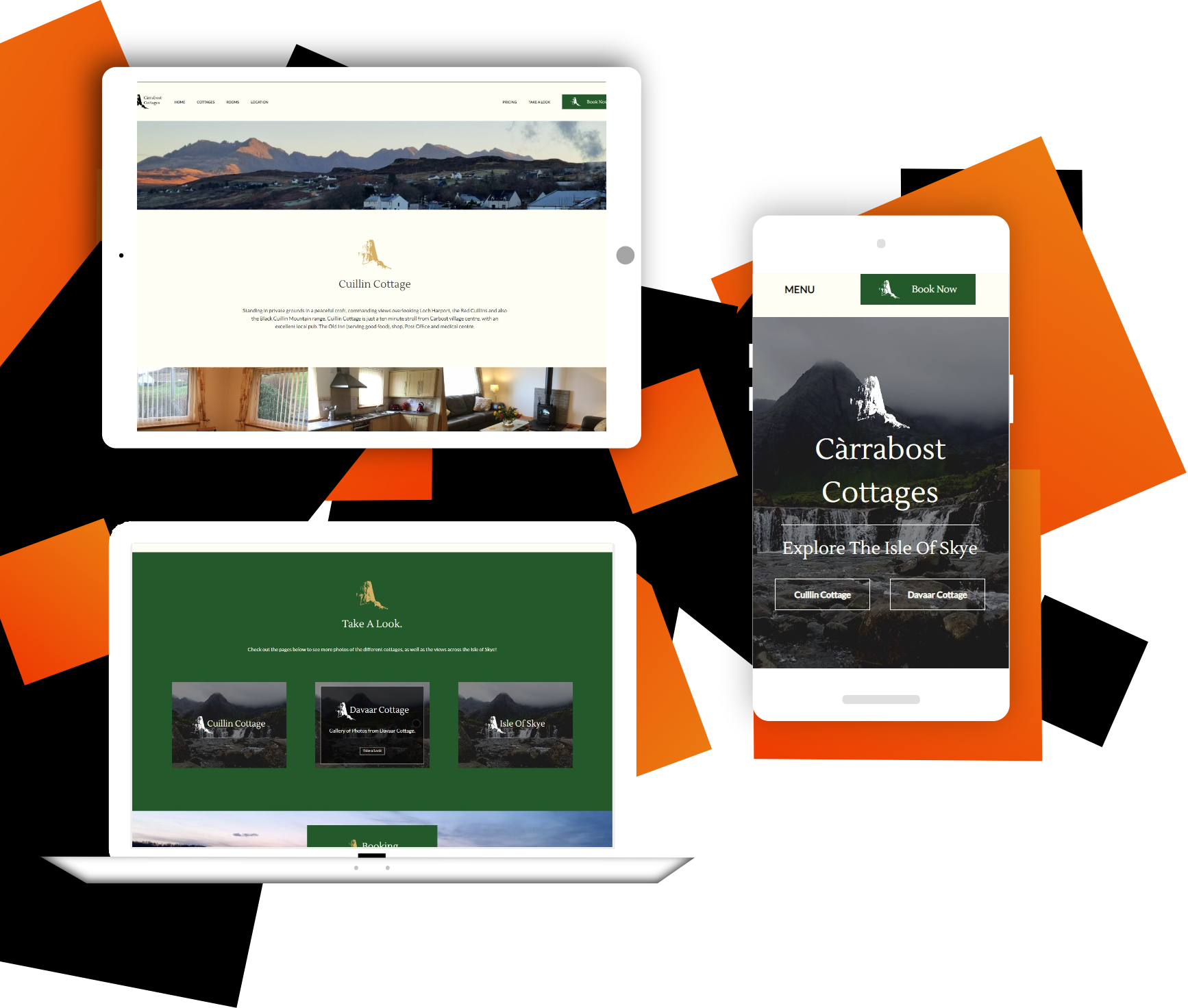 Ewan Skinner LTD
Ewan Skinner LTD Plant Hire was established in 2014 and is based in Inverness; the capital of the Scottish Highlands. They are a family run company providing plant with operator hire in both the commercial and private sector.

Their website focuses on their Scottish Location and Eco-Friendly culture they want to employ across the business.